Researchers today use high performance computing to explore the boundaries of scientific and engineering discoveries.  Scientific computing has become an important leg of discovery with equal importance to theoretical and experimental research activities. A first-class research organization requires access to high performance computing resources.  Outsourcing some or all of the high performance computing requirements to a dedicated service like Sabalcore can offer significant benefits.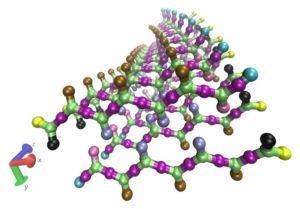 Use Sabalcore On-Demand High Performance Computing services for a variety of research related applications. We have an extensive library of preinstalled software ready to go. Or we can install your specific software.
Sabalcore's ssClient with both CLI and Remote Desktop allows for easy migration to the cloud. Access the service with any standard Linux/UNIX terminal or run virtually any application graphically using the application's native interface while tapping into hundreds of processors at the same time.
Suitable for small to very large projects and on going productions
Batch process very large data sets requiring hundreds of processors
Job scheduling
Robust scripting capabilities for automation, reporting, and more.
Download results quickly
Store TBs of data long-term
Sabalcore's powerful remote multi-processor infrastructure enables flexibility and provides access to compute resources for variable demands and time periods that can scale-out depending on workloads. Have the flexibility to control costs via pay-per-use access or hybrid combination of pay-per-use and client-dedicated hardware. Offloading workloads to Sabalcore provides the flexibility and cost benefits and enables greater agility in a competitive landscape.
Sabalcore offers discount pricing for qualified students and educational institutions. Visit the Academic page for information about HPC in the Cloud for academics.